Officials from more than 25 local governments, conservation groups and public utilities will be meeting on November 15, 2017 to discuss the future of the Reedy River at the third "Big Tent" event.
Started in 2015, the Reedy River Water Quality Group (RRWQG)'s mission is to protect, preserve and improve water quality in the Reedy River. To do this, they've gathered local city and county agencies, homeowners groups, conservation groups, and area citizens to work together toward reducing the amount of nutrients flowing into the river, which is the main waterway in Greenville County.
The event will be held Wednesday, November 15, from 10 a.m. to 1 p.m., at the new City of Greenville Public Works Department, 475 Fairforest Way. Media members are welcome for the entire event.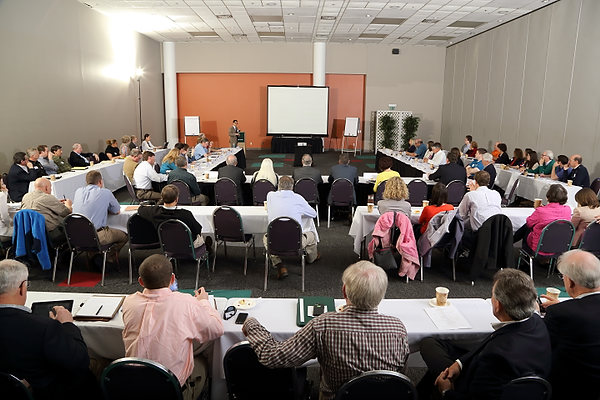 A majority of next Wednesday's presentation will focus on RRWQG activities since the last Big Tent event in March 2016. The 2017 Big Tent meeting will be an opportunity for the committee co-chairs to present the status of their work, the progress toward goals, and describe their work plan for 2017-18 as it fits the overall project schedule.  Presentations will be made by the following committees:
Best Management Practices
Economic Impact
Modeling
Monitoring
Public Outreach
The Big Tent meeting will also provide members of the Executive Committee the opportunity to thank Stakeholders for their continuing commitment, and sharing the vision for clean water, quality of life, and economic development in the Upstate region.
Following committee presentations, a projection of 2017-2018 activities, and a follow up discussion with Q&A will be held.